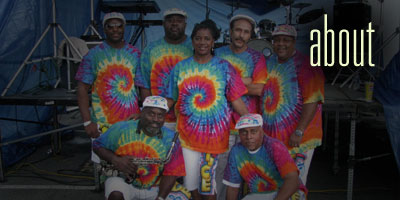 Entice has been deep in the music business for the past 15 years.
The band consist of founding members Eugene, Renee and Derel Ewing, and also Virgus Ewing, Ron Ballentine and Rick Ward 6 highly talented professional musicians located in and around the Nashville TN area. Entice can now supersize with horns they have 2 or 3 fantastic horn players,currently we are using Chris harris and Karl Wingruber along with other fantastic musicians. Founding member Eugene Ewing doesn't consistently tour with the band because of illness.
Over the past 13 years, Entice has performed in some of the most elite country clubs the United States have to offer. They have also played many Corporate events as well as countless wedding receptions. Entice has a very vast repertoire of music going back into the 50's up to today's current sounds.  
Entice has toured all over the United States and abroad touring Europe and Asia . Entice has played every major Universitys in the South, and Southeast many times,  including the University of Tennessee, Vanderbilt University, Middle Tennessee State University, University of Georgia, Georgia Tech, University of Alabama , Auburn University, Ol Miss, Kentucky University and many others as well.
In their history they have opened concerts for The Gap Band, The Ohio Players, Dr. Hook, Midnight Star, Solo, Evelyn Champagne King, Bobby Blue Bland, Rick James, Cameo and many others.  
Entice has a deep belief that people want to be entertained in stead of just hearing a band, so they put all of of their energy into achieving that goal. No job is to big or to small.
Entice just loves to Entice!!